Karate, a traditional martial art form that originated in Okinawa, Japan, has been gaining incredible popularity among youngsters all over the world. This dynamic and powerful sport not only offers physical fitness and self-defense skills but also instills discipline, focus, and mental strength. It comes as no surprise that the World Karate Federation (WKF) has taken significant steps to showcase the impressive impact of karate among young athletes through events like the Youth Training Camp and the Karate 1 Youth Cup.
The Youth Training Camp: Cultivating Skills and Values
The WKF Youth Training Camp is a prestigious event that brings together talented young karate practitioners from all corners of the globe. This camp aims to cultivate a high level of skill and impart essential values to the participants. Through a carefully curated training program, the camp focuses not only on physical techniques but also on mental conditioning, sportsmanship, and character development.
At the Youth Training Camp, participants engage in rigorous training sessions led by world-class karate instructors. These sessions cover various aspects of karate, including katas (forms), kumite (sparring), and kihon (basics). The athletes are motivated to push their limits and hone their techniques under the guidance of expert coaches.
Furthermore, the camp emphasizes the importance of discipline and respect. Participants are encouraged to embrace the values of karate and demonstrate them both on and off the training mats. This holistic approach helps young karatekas develop not only as athletes but also as individuals who are mindful of their actions and interactions.
The Karate 1 Youth Cup: A Global Platform for Young Talent
In conjunction with the Youth Training Camp, the WKF organizes the Karate 1 Youth Cup, providing a global platform for young karate enthusiasts to showcase their skills. This prestigious tournament brings together the brightest talents in their respective age categories and allows them to compete at an international level.
Throughout the Karate 1 Youth Cup, the young competitors display their technical prowess, agility, and determination as they face off against equally talented individuals from different countries. It is not only an opportunity for them to exhibit their skills but also a chance to learn from their peers and gain valuable experience for their future in the sport.
The competition is fierce, but it fosters a sense of camaraderie among the participants. Regardless of the outcomes, these young karatekas understand the importance of sportsmanship and respect for their opponents. The Karate 1 Youth Cup serves as an excellent platform for them to develop their mental fortitude, learn from victories and defeats, and strengthen their resolve to excel in their karate journey.
As karate continues to captivate the hearts and minds of youngsters worldwide, events like the Youth Training Camp and the Karate 1 Youth Cup play a pivotal role in promoting the sport and showcasing its transformative influence. Through these initiatives, the WKF is not only nurturing talent but also creating a positive and supportive environment for young karate practitioners to thrive and grow.
So, whether it is the discipline acquired through intense training or the camaraderie experienced during competitions, karate undoubtedly leaves a lasting impact on the lives of these aspiring young athletes. It is inspiring to witness the dedication, determination, and passion exhibited by these youngsters as they strive to master not just the physical techniques of karate but also the valuable life lessons that this martial art has to offer.
If you are searching about Karate National Squad Training Camp Starts | Olympic you've came to the right page. We have 9 Pictures about Karate National Squad Training Camp Starts | Olympic like Karate Training Camp | Karate training, Karate dojo, Karate, Returning to Karate Training After a Break | GKR Karate and also Karate National Squad Training Camp Starts | Olympic. Read more:
Karate National Squad Training Camp Starts | Olympic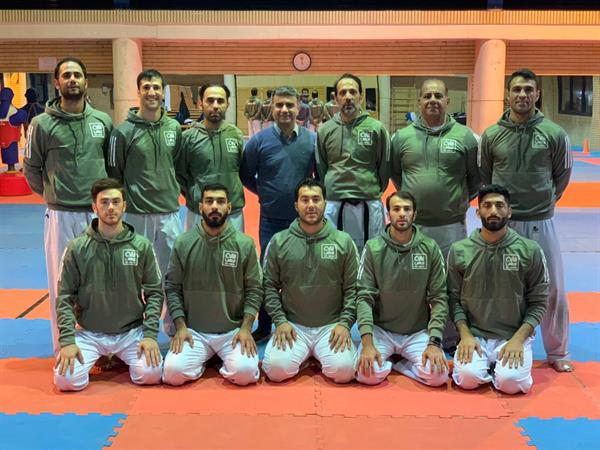 www.olympic.ir
karate squad invited camps
250 Take Part In Penang Karate Training Camp | Buletin Mutiara
www.buletinmutiara.com
karate camp training penang take part annabelle striking pose left
NEWS CENTER – MAIN | WORLD KARATE FEDERATION
www.wkf.net
karate training youth center wkf impressive youngsters showcase among impact camp cup
Karate Training Camp | Karate Training, Karate, Karate Dojo
www.pinterest.com
dojo karate
Karate Training Camp | Karate Training, Karate Dojo, Karate
www.pinterest.com
dojo
Karate Training Camp | Karate Training, Karate, Karate Dojo
www.pinterest.com
dojo
Aberdeen Karate-kazes Jump For World Championships – Aberdeen Voice
aberdeenvoice.com
karate training aberdeen championships jump testament organisation funding receiving government success private shows being source any club great
Returning To Karate Training After A Break | GKR Karate
www.gkrkarate.com
karate training returning break after gkr
Kyokushin Karate Outdoor Training Camp 2020 (PART – 2) – YouTube
www.youtube.com
Kyokushin karate outdoor training camp 2020 (part. Karate national squad training camp starts. Karate training aberdeen championships jump testament organisation funding receiving government success private shows being source any club great