Are you looking to channel your inner warrior and learn some self-defense skills? Look no further because we have the perfect solution for you! Our martial arts classes for adults are designed to not only teach you the art of self-defense but also help you stay fit and build confidence.
Discover the Power of Martial Arts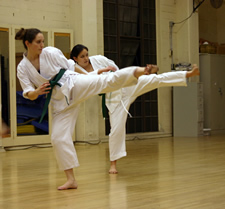 When you join our martial arts classes, you'll not only learn to throw punches and kicks but also understand the philosophy behind martial arts. Our experienced instructors will guide you through various techniques, helping you improve your strength, flexibility, and coordination. Whether you're a beginner or have prior experience, our classes are tailored to suit all levels of expertise.
Unlock your Potential with Karate
If you're specifically interested in the art of karate, you're in luck! Our karate classes in Lansdowne, PA are renowned for their excellence. Led by Sensei Daniel Pope, a highly skilled and accomplished practitioner, our classes focus on not just physical strength but also mental discipline and self-control. Karate is not just about learning how to defend yourself; it's a way of life that promotes personal growth and self-awareness.
Why Choose Martial Arts?
Martial arts is not just about physical fitness and self-defense; it offers a plethora of benefits that extend beyond the dojo:
Improved Fitness: Our martial arts classes provide a full-body workout that helps enhance cardiovascular endurance, strength, and flexibility.
Stress Relief: The focus and concentration required during martial arts training can help reduce stress and anxiety, promoting mental well-being.
Self-Confidence: Through martial arts, individuals learn to believe in themselves, set and achieve goals, developing a sense of accomplishment and boosting self-confidence.
Self-Defense Skills: In an unpredictable world, knowing how to defend yourself is crucial. Our classes teach practical self-defense techniques that can empower you in any situation.
Discipline and Focus: Martial arts instills discipline and helps sharpen mental focus, which can be applied to various aspects of life, including work and personal goals.
No matter your age or fitness level, our martial arts classes are designed to be inclusive and welcoming. Joining our classes not only offers physical and mental benefits but also provides a supportive community where you can make new friends who share a passion for martial arts.
So, what are you waiting for? Take that first step towards a healthier, more confident you. Join our martial arts classes today and unlock your true potential!
If you are looking for Your first karate class – everything explained • Shinjigenkan Karate you've visit to the right web. We have 9 Pics about Your first karate class – everything explained • Shinjigenkan Karate like Karate Classes Richland, WA | Columbia Basin Racquet Club, Karate Class, Martial Art Training – Achievers Events, Bengaluru | ID and also הכוח מתחיל במוח. Read more:
Your First Karate Class – Everything Explained • Shinjigenkan Karate
www.shinjigenkan.ca
karate class first everything sensei
About
www.dragonartskarate.us
karate links events contact
Karate Classes Lansdowne, PA | Karate And Self-Defense | Daniel Pope Karate
www.danielpopekarate.com
karate boosting skill ymca adhd comienzo kwon tae beginning artform aikido schedules
Martial Arts Classes For Adults? | All Over Albany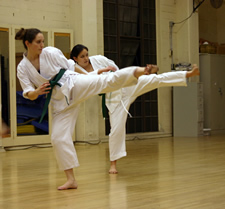 alloveralbany.com
martial karate arts class classes albany over
Karate Classes Richland, WA | Columbia Basin Racquet Club
mycbrc.com
karate classes jaffe class cbrc japanese spotlight
Professional Instructor Training Institute
professionalinstructortraininginst.blogspot.com
karate class instructor institute professional training discriminate rofessional raining applicant gender wcrb nstitute race against does any
Karate Class, Martial Art Training – Achievers Events, Bengaluru | ID
www.indiamart.com
karate class training
הכוח מתחיל במוח
www.otiyot-sukaryot.com
» Kids Karate Class
martialartdxb.com
Karate class instructor institute professional training discriminate rofessional raining applicant gender wcrb nstitute race against does any. Karate classes jaffe class cbrc japanese spotlight. Karate classes richland, wa