Martial arts have long been a cherished tradition throughout Asia, with various types of practices honed and perfected over centuries. Today, I want to take you on a journey to explore the fascinating world of martial arts practiced in different parts of Asia. From the renowned Japanese art of Kendo to the powerful Korean martial art of Taekwondo, these disciplines have not only been a form of self-defense but also a way to nurture discipline, physical fitness, and mental well-being.
Kendo: The Way of the Sword
Kendo, which means "the way of the sword," originated in Japan and focuses on the art of samurai sword-fighting. Practitioners of Kendo wear protective armor and utilize bamboo swords, known as shinai, during their rigorous training sessions. It is not only a physical practice but also a deeply philosophical one, emphasizing discipline, respect, and the pursuit of self-improvement.
Taekwondo: The Art of Kicking and Punching
Taekwondo, a prominent Korean martial art, places a strong emphasis on high, fast kicks and dynamic movements. It is renowned for its breathtaking aerial kicks and powerful strikes, offering practitioners a complete full-body workout while enhancing flexibility, speed, and agility. Taekwondo not only helps individuals develop physical strength but also instills confidence, self-discipline, and unwavering determination.
Kung Fu: The Ancient Chinese Martial Art
Kung Fu, often associated with Chinese culture and tradition, encompasses a wide range of martial arts styles. It combines combat techniques, self-defense, and physical exercises with meditation and philosophy. Kung Fu training involves mastering intricate movements, improving balance, and developing mental focus. This martial art is not just about defending oneself but also about achieving inner peace and harmony.
Judo: The Gentle Way
Judo, originating from Japan, is often referred to as "the gentle way." It focuses on using an opponent's strength and momentum to gain control rather than relying solely on brute force. Practitioners of Judo learn various throwing and grappling techniques, using them effectively in both self-defense situations and competitive matches. Beyond physical skills, Judo also teaches respect, discipline, and humility.
Silat: The Rich Indonesian Martial Art
Silat encompasses a diverse range of martial arts styles indigenous to the Malay Archipelago, with Indonesia being a significant hub. This martial art emphasizes fluid, calculated movements, incorporating strikes, joint locks, and weapon-based techniques. Silat practitioners develop not only physical prowess but also mental fortitude, adaptability, and strategic thinking.
The world of martial arts is vast and diverse, with countless other intriguing disciplines such as Karate, Muay Thai, and Aikido. Each martial art has its unique characteristics, techniques, and philosophies, captivating practitioners and enthusiasts alike.
Engaging in martial arts offers numerous benefits to practitioners. It improves physical fitness, enhances coordination, balance, and flexibility. The training routines help to build strength, stamina, and endurance. Moreover, martial arts instill qualities such as self-discipline, self-confidence, and mental focus that extend beyond the training mat.
So why not embark on your martial arts journey? Whether you choose the grace and precision of Kendo, the dynamic kicks of Taekwondo, or any other martial art, you'll discover not only a means of self-defense but also a path to self-discovery, empowerment, and personal growth.
If you are searching about 6 Best Martial Arts Training + Courses Online – [2021 Updated] you've came to the right page. We have 9 Images about 6 Best Martial Arts Training + Courses Online – [2021 Updated] like Continue your martial arts training online with TheNewDojo.com • Plus, What Are The Skills That Martial Arts Offer To Its Practitioners and also Learn Online Martial Arts Training | Martial Arts Training at Home. Here it is:
6 Best Martial Arts Training + Courses Online – [2021 Updated]
blog.coursesity.com
coursesity personal
Learn Online Martial Arts Training | Martial Arts Training At Home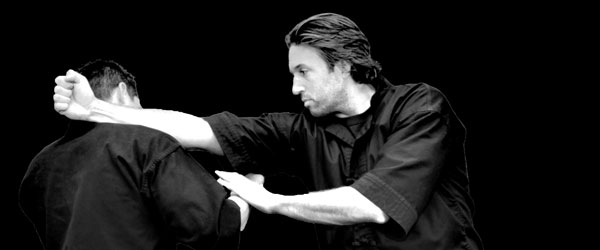 www.fightwithice.com
martial arts training learn july
Continue Your Martial Arts Training Online With TheNewDojo.com • Plus
www.teamplusone.com
martial training arts plus rules class ct school instructors schedule student resources contact six
Martial-arts-training-header – Pure Athlete Center
pureathletecenter.com
What Are The Skills That Martial Arts Offer To Its Practitioners
www.fashionvalue.net
martial arts karate practitioners skills offer its sh yu master differently gaza abled conquers man
Mixed Martial Arts Lessons – Alisonasitest
alisonasitest.blogspot.com
HOW TO CHOOSE A MARTIAL ARTS SCHOOL
hidyochiaikaratenova.com
martial arts school choose fansler jocelyn
Martial Arts Fitness Training – ICE Urban Combat
www.fightwithice.com
martial arts training august
A Complete List Of Types Of Martial Arts Practiced Throughout Asia
sportsaspire.com
martial arts types gym training sport shutterstock list practiced throughout asia complete taekwondo preview
Martial arts school choose fansler jocelyn. Martial arts training august. What are the skills that martial arts offer to its practitioners