Welcome to the world of Taekwondo! If you are a practitioner of this amazing martial art, then you know the importance of the black belt. It is a symbol of dedication, discipline, and achievement. Today, we want to delve into the significance of the black belt in Taekwondo and why it is so highly regarded.
The Journey of a Martial Artist
Every martial artist starts their journey as a beginner, usually with a white belt. Through hard work, perseverance, and consistent training, they progress through the ranks, each belt representing a new level of skill and knowledge. As they climb the ladder, the black belt becomes the ultimate goal.
For many martial artists, the black belt is seen as a symbol of mastery. It represents years of dedication and a deep understanding of the art. It is not just about physical skill but also about personal growth and self-improvement.
The Significance of the Black Belt
The black belt is not just a symbol of accomplishment; it holds deep meaning within the Taekwondo community. It signifies the mastery of the basic techniques and the ability to apply them effectively. It represents a level of skill and knowledge that sets black belts apart from others.
When someone achieves their black belt, they have gone through a rigorous testing process. This process includes demonstrations of their skills, knowledge of forms (poomsae), sparring ability, self-defense techniques, and more. It is a comprehensive evaluation of their overall proficiency in Taekwondo.
While the black belt is often associated with expertise, it is also a reminder of humility and continuous learning. In Taekwondo, there is always more to learn and ways to improve. Black belts understand this and continue to train, further honing their skills even after achieving their goal.
The Journey Continues
Once a martial artist becomes a black belt, their journey is far from over. In fact, it is just the beginning of a new chapter. Black belts often take on additional responsibilities, such as teaching and mentoring other students. They become leaders in the Taekwondo community and inspire others to reach their full potential.
With time, dedication, and experience, some black belts aim for higher dan (degree) ranks. They continue to train hard, attend seminars, and compete in tournaments to further refine their skills and knowledge. Achieving higher dan ranks requires not only physical prowess but also mental fortitude and a deep understanding of the art.
Attaining a black belt in Taekwondo is an extraordinary achievement. It showcases one's commitment to personal growth, discipline, and mastery of the art. The journey to the black belt may be long and challenging, but the rewards are immeasurable.
So, whether you are just starting your Taekwondo journey or already on the path towards achieving your black belt, remember to embrace the process, stay dedicated, and never stop learning. The black belt is not just a piece of fabric; it represents the spirit of a true martial artist.
If you are looking for Black Taekwondo Belt – Embroidered, Kwon – DragonSports.eu you've visit to the right place. We have 9 Pics about Black Taekwondo Belt – Embroidered, Kwon – DragonSports.eu like Black Taekwondo Belt – Embroidered, Kwon – DragonSports.eu, What Are The Taekwondo Black Belt Levels? – Tae Kwon Do Nation and also What to expect at your Belt Ceremony | Martial Arts South Surrey, White. Read more:
Black Taekwondo Belt – Embroidered, Kwon – DragonSports.eu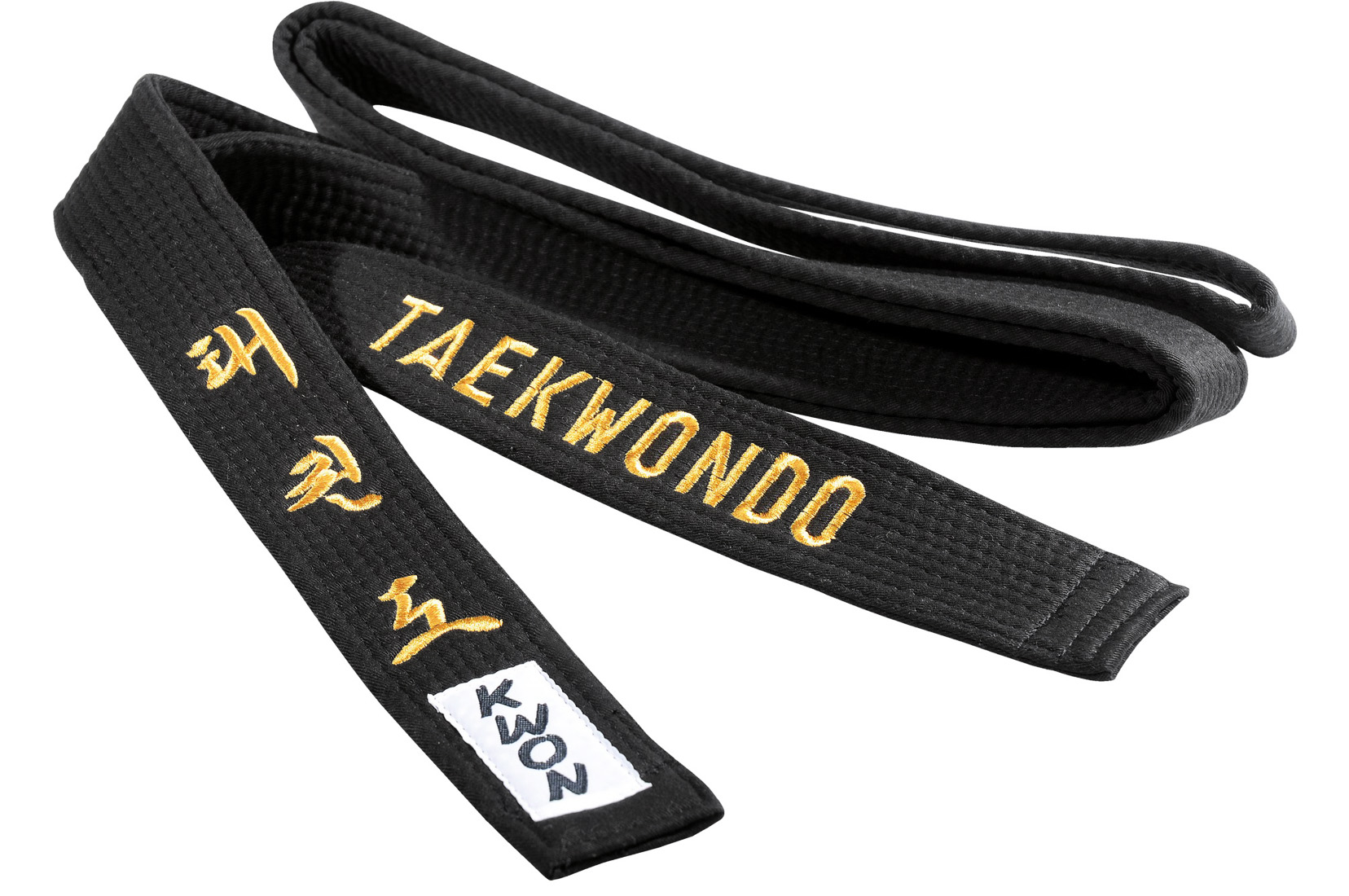 www.dragonsports.eu
belt kwon taekwondo embroidered tkd dobok dragonsports eu cm incl tax price
[USD 56.96] Korean Polished MOOTO Taekwondo Black Belt Made Old
www.chinahao.com
belt old taekwondo mooto polished embroidered korean word road made hot
Which Black Belt Takes The Longest Time To Achieve? – The MMA Guru
themmaguru.com
belt taekwondo takes which does time kwon tae longest long take years degree achieve
Taekwondo Black Belt Levels | Jalnawala
jalnawala.com
belt karate taekwondo levels martial wallpapers arts balls write train steel heart family wallpaperaccess
How Long Does It Take To Get A Black Belt In Taekwondo?
tkdaction.blogspot.com
taekwondo belt tang soo karate tusah sooc kick
High Quilty Black WTF ITF MOOTO Taekwondo Belt Embroidery Cotton Belt
www.aliexpress.com
belt taekwondo embroidery mooto itf wtf embroidered quilty cotton custom high korean
What To Expect At Your Belt Ceremony | Martial Arts South Surrey, White
www.changstaekwondo.ca
belt taekwondo belts tae kwon expect ceremony martial arts korean tkd degree board choose ca
What Are The Taekwondo Black Belt Levels? – Tae Kwon Do Nation
www.taekwondonation.com
belt levels taekwondo kwon tae degree karate 1st belts martial arts united
Free Shipping WTF ITF Mooto Taekwondo Belt Black Embroidery Belt
www.aliexpress.com
taekwondo belt embroidery itf wtf embroidered mooto genuine shipping
Belt taekwondo takes which does time kwon tae longest long take years degree achieve. Taekwondo belt embroidery itf wtf embroidered mooto genuine shipping. Belt karate taekwondo levels martial wallpapers arts balls write train steel heart family wallpaperaccess