When it comes to the martial arts, there is a saying that holds true: "Earning a black belt doesn't mean you've reached the end. It means you're ready to begin." This quote perfectly encapsulates the journey of a martial artist, and especially those who have achieved the prestigious black belt.
The Meaning Behind the Black Belt
A black belt is not just a symbol of skill and expertise; it represents dedication, perseverance, and a commitment to personal growth. It is an acknowledgment of the countless hours spent honing technique, mastering forms, and pushing past physical and mental limits.
Black belts are a rare breed. They have put in the time and effort to build a solid foundation, to refine their movements, and to develop a strong mindset. But their journey does not end there. In fact, it is just the beginning.
Continuing the Path of Growth
Once a martial artist achieves their black belt, they enter a new phase of their journey. It is a time of continuing growth, both on and off the mats. The black belt becomes a lifelong endeavor to improve, to refine, and to constantly push past boundaries.
It is said that a black belt is simply a white belt who never gave up. This statement holds a profound truth. Black belts were once beginners themselves, and they know the challenges and struggles that come with starting a martial arts journey. They have faced obstacles, endured setbacks, and overcome moments of self-doubt.
With each new challenge, a black belt learns to adapt, to develop new strategies, and to embrace the concept of lifelong learning. They understand that there is always something new to discover and that true strength lies in humility and a willingness to start from scratch.
The Journey of a Taekwondo Black Belt
One of the martial arts where earning a black belt holds immense significance is Taekwondo. Taekwondo is an art that originated in Korea and focuses on high-flying kicks, lightning-fast strikes, and an emphasis on discipline and respect. It is a martial art that molds individuals, both physically and mentally.
For Taekwondo practitioners, the journey to black belt is a grueling one. It requires discipline, dedication, and an unwavering commitment to self-improvement. Each step of the way, students are challenged to push past their limits, to overcome their fears, and to embrace the values of respect, integrity, and perseverance.
As a Taekwondo practitioner progresses through the ranks, they learn to harness their physical and mental strength. They develop agility, flexibility, and control over their movements. They also cultivate a sense of discipline, focus, and determination that extends far beyond the four walls of the training hall.
However, achieving the black belt in Taekwondo is not the end of the journey. It is merely a milestone that marks the beginning of a new chapter. With their black belt around their waist, a Taekwondo black belt knows that their responsibility to themselves and to others has grown.
A black belt becomes a role model, a mentor, and a guide for others who are still on the path. They must lead by example, displaying humility, compassion, and the willingness to help others in their martial arts journey.
The Endless Possibilities
Beyond the physical skills and mental fortitude, a black belt opens doors to endless possibilities. It provides a foundation for personal growth in all aspects of life. The discipline, focus, and determination cultivated on the journey are transferable to any endeavor.
Whether it be in academics, career, or personal relationships, the lessons learned on the path to black belt become valuable tools for success. The mindset of resilience, the ability to set goals and work towards them, and the confidence gained from overcoming challenges are invaluable assets that contribute to a fulfilling life.
So, earning a black belt may seem like the end of a journey, but it is really just the beginning. It is the start of a lifelong commitment to self-improvement, personal growth, and the pursuit of excellence. And for those who have walked the path, they know that the journey is never truly over, but rather an ongoing adventure filled with endless possibilities and boundless potential.
If you are looking for Belt Zara Images: Black Belt Quotes you've visit to the right web. We have 9 Pictures about Belt Zara Images: Black Belt Quotes like Blackbelt | Taekwondo kids, Martial arts, Black belt, A black belt is not something you wear, it's something you become. in and also C'est la Vie…-A black belt is a white belt who never quit. | Martial. Here you go:
Belt Zara Images: Black Belt Quotes
beltzaraimages.blogspot.com
belt quotes martial arts taekwondo karate training never quote
A Black Belt Is Not Something You Wear. I'ts Something You Become
www.pinterest.com
belt quotes something wear uploaded user inspirational motivational
Pin On Quotes
www.pinterest.com
karate
Black Belt Quotes. QuotesGram
quotesgram.com
quotes belt karate taekwondo martial arts never gave zulily quote wall motivation sign inspirational zulilyfinds vinyl inspiration crafts judo give
C'est La Vie…-A Black Belt Is A White Belt Who Never Quit. | Martial
www.pinterest.com
belt quotes quit never who karate martial arts tumblr rocks
A Black Belt Is Not Something You Wear, It's Something You Become. In
www.pinterest.com
jitsu jiu
Earning A Black Belt Doesn't Mean You've Reached The End. It Means You
www.pinterest.com
earning karate reached
Black Belt Quotes. QuotesGram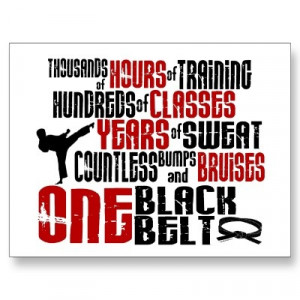 quotesgram.com
belt taekwondo quotes martial arts karate life quote girl being shirts will training tkd kids tae motivational kwon quotesgram ll
Blackbelt | Taekwondo Kids, Martial Arts, Black Belt
www.pinterest.com
taekwondo
C'est la vie…-a black belt is a white belt who never quit.. Black belt quotes. quotesgram. Pin on quotes