Taekwondo is not just a martial art, it is a way of life. It offers numerous benefits that go beyond physical fitness and self-defense. From discipline to mental strength, Taekwondo has the power to transform individuals and help them achieve their goals. So, why not embark on this incredible journey and aim for that coveted black belt?
The Benefits of Taekwondo
First and foremost, Taekwondo is a fantastic way to stay fit and active. It is a full-body workout that engages muscles you didn't even know existed. From kicks to punches, every movement in Taekwondo strengthens your core, improves flexibility, and enhances your cardiovascular health.
Aside from the physical benefits, Taekwondo also promotes mental well-being. Practicing this martial art requires discipline and focus. Through regular training, you develop mental strength, resilience, and the ability to overcome challenges. These mental skills are not only applicable in the training hall but also in everyday life. Taekwondo teaches you to face adversity head-on and never give up.
One of the unique aspects of Taekwondo is its belt system. As you progress through the ranks, you earn different colored belts, with the black belt being the ultimate achievement. The black belt symbolizes expertise and mastery of the art. Setting the goal of achieving a black belt gives you something to strive for and helps you stay motivated throughout your journey.
The Path to Black Belt
The path to black belt in Taekwondo is not an easy one, but it is certainly worth it. The journey requires dedication, perseverance, and a growth mindset. As you progress through each belt level, you learn new techniques and forms, refining your skills and building a strong foundation.
Each belt level in Taekwondo is marked by a different form or pattern. These forms are a sequence of movements that simulate combat scenarios. They require concentration, balance, and precision. Practicing these forms helps improve your muscle memory, coordination, and overall performance in Taekwondo.
As you advance towards the black belt, you also gain a deeper understanding of the philosophies and principles behind Taekwondo. Respect, integrity, perseverance, and indomitable spirit are some of the core tenets that are ingrained in every practitioner.
It is important to remember that the journey to black belt is not solely about the destination but the experiences and personal growth along the way. Taekwondo teaches you discipline, self-control, and humility. It instills a sense of confidence and empowers you to overcome obstacles both on and off the mat.
If you are ready to embark on this incredible journey, find a reputable Taekwondo school or club near you. Join a community of like-minded individuals who are passionate about the art and supportive of each other's growth. Remember, Taekwondo is more than just a martial art; it is a way of life.
So, why wait? Start your Taekwondo journey today and work towards achieving your black belt. It may be challenging, but the rewards are priceless. Remember, every black belt was once a white belt who never gave up!
If you are looking for Dan | Taekwondo Wiki | Fandom you've visit to the right web. We have 9 Pictures about Dan | Taekwondo Wiki | Fandom like Black Belt 5th Dan – Taekwondo Black Belt 4th Dan – Free Transparent, How long does it take to get a black belt in Taekwondo? and also ITF Taekwondo Belts – Levels & Ranks – Black Belt Wiki. Here you go:
Dan | Taekwondo Wiki | Fandom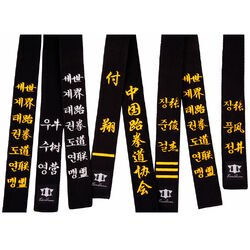 taekwondo.fandom.com
taekwondo dan wikia wiki fandom
Taekwondo Black Belt Forms 1st-7th Dan – YouTube
www.youtube.com
taekwondo forms belt dan 1st
Which Black Belt Takes The Longest Time To Achieve? – The MMA Guru
themmaguru.com
belt taekwondo takes which does time kwon tae longest long take years degree achieve
Benefits Of Taekwondo And Achieve Your Black Belt – Icreditonline
www.icreditonline.com
taekwondo
Black Belt 5th Dan – Taekwondo Black Belt 4th Dan – Free Transparent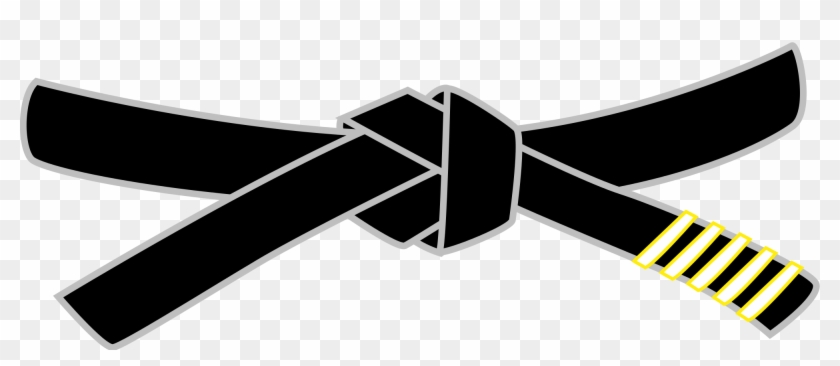 www.clipartmax.com
belt taekwondo 5th dan 4th clipart transparent
What Are The Taekwondo Black Belt Levels? – Tae Kwon Do Nation
www.taekwondonation.com
belt levels taekwondo kwon tae degree karate 1st belts martial arts goal united
How Long Does It Take To Get A Black Belt In Taekwondo?
tkdaction.blogspot.com
taekwondo kwon tkd karate cintura seragam ricamata tae cinturon penunjuk pojasevi dragonsports cinturones marciales cinturón jadi akido planning ask pojas
ITF Taekwondo Belts – Levels & Ranks – Black Belt Wiki
blackbeltwiki.com
taekwondo itf ranks chon
The Journey Of Hapkido ~ How Long Will It Take Me To Get My Black Belt
www.totalselfdefence.com.au
belt taekwondo belts 5th dan hapkido degree order 1st tkd journey take long will years year wait month when register
Taekwondo dan wikia wiki fandom. How long does it take to get a black belt in taekwondo?. What are the taekwondo black belt levels?